Welcome to Opticare Vision Centers!
Opticare Vision Centers have been serving greater Cincinnati and Northern Kentucky for over 40 years, and we'd love to take care of your family's vision needs as well. Whether it's eye exams, glasses, contact lenses, sunglasses, or just general family eye care, we've got you covered. We pride ourselves on providing professional and friendly patient care the way it used to be, all while utilizing the latest technology.
Our mission is to give our patients the best possible visual performance by providing the highest quality vision and eye health care in a comfortable, professional, and "patient-friendly" environment. We will put overall patient wellness and understanding as the first priority in everything we do. We will maintain the highest health care standards, state-of-the-art instrumentation, and commitment to continued improvement in our profession.
Kids Eye Exams In Cincinnati, OH
Children's eye exams are extremely important for several reasons. Childhood eye conditions such as strabismus and amblyopia or lazy eye can be corrected if they are caught early before the visual system is fully developed. It is also important to make sure your child has the best possible vision during their school age years. Kids don't often complain about their vision when they are younger even if a problem exists. This is because they may not know what is normal and what is not normal vision. Proper learning in school starts with good vision even as early as preschool. Poor vision can make learning difficult or even impossible for your child.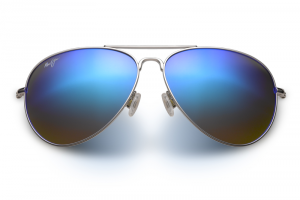 Now in stock at Opticare Vision Centers (Cherry Grove, Harrison and Newport locations)….
Maui Jim
Sunglasses and Eye wear!
Why Choose Us?
Focus On Your Health
We pride ourselves on utilizing the latest technology in diagnosing and treating eye diseases like glaucoma, macular degeneration, and cataracts. When you choose to have your eye exam at Opticare Vision Center, your doctor will be able to use this technology to assist in the advanced detection of these an other eye diseases.
Focus On Your Vision
Opticare Vision Centers are all equipped to provide you with the latest digital lens technology to help you see clearer at all distances. Our opticians are trained to perform the advanced measurements required to use the new digital progressive lenses. We take the clarity of your vision seriously because when your vision is the best it can be, you can be your best.
Focus Local
Opticare Vision Center is a local doctor-owned small business that has served the greater Cincinnati area for over 40 years. We strive to do things differently from the big box eye "marts" or chains. And when we make your glasses, 99% of the glasses are made right here in Cincinnati, not shipped overseas or to Mexico. That's another reason why the turnaround time on our glasses and contacts is so fast. When you choose Opticare, you're choosing to support a local business and local jobs.
Focus On Service
The eye doctors, opticians, and staff at our Cincinnati and Northern Kentucky locations focus on quality eye care for the entire family. This involves providing personalized service to all of our patients. If you're looking for an exceptional eye care experience where the doctors actually take their time to make sure your needs are met, look no further. We're here to help.
May 26, 2016
According to the Vision Council's 2016 UV (Ultraviolet Radiation) Protection report, parents are more likely to wear sunglasses (56%) than...
May 26, 2016
According to the Vision Council's 2016 UV (Ultraviolet Radiation) Protection report, parents are more likely to wear sunglasses (56%) than...
Focus Your Attention On These Key Areas
Digital Lens Technology
We now have digital lens technology for your glasses prescription! We've upgraded our offerings in spectacle lens technology. We now offer digitally designed lenses that give you enhanced optics for the clearest possible vision in your glasses. Click here to learn more.